Once again I will say if you do not have protection against a market sell off, get it now. Take a look at this chart.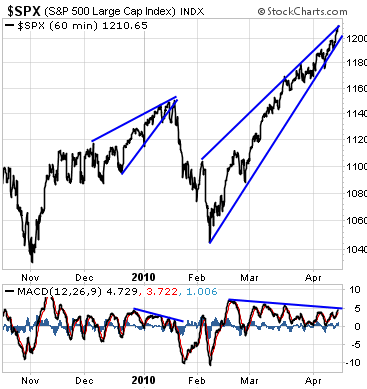 Now take a look at this chart. Look at the month of April up above and then down below.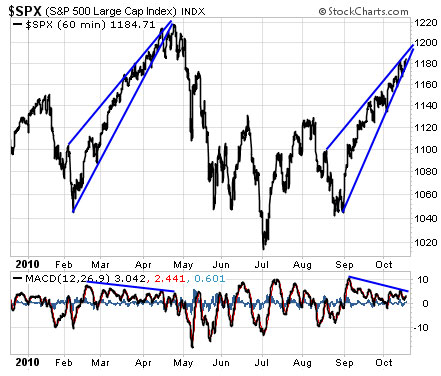 If this doesn't scare you I'm not sure that Halloween's gobblins are going to phase you. These charts come from Jeff Clark at the growthstockwire.com. Before you write this off as just another crazy guy with his charts know that this bearish wedge formation breaks to the downside at around 80% of the time. Jeff Clark is the best in the business at short term trading so you'd better heed his warnings. I suggest December puts against the SPY or for the more courageous calls on the SPXU(3x the DAILY move in the S&P 500, more of a short term trading vehicle, not an investment)
Do Your Own Diligence....it's your money...Act like it!